Gaurav Kothari
The best place to learn digital marketing in a very reliable and in a very easy language....I suggest to everyone go and please join them.
Durgesh Roy
One of the best training centers for Digital Marketing courses in micro sized batches at Viman Nagar
Nitu Sharma
Emphasis on both practical and theory of digital marketing. Good institute to learn with. All the best digital trainee team.
Prashant Raut
Digital Trainee is 10 star institute in pune. I have recently join this institute. Teaching staff is excellent, practically working most important in digital marketing so Digital Trainee will work only practically teaching. Excellent experience!!!!
Mrunmai Chandekar
Such a great experience.I learned all 25 modules which was totally practical so now I am getting freelancing projects based on my 9 certifications and hands-on experience.Thanks to Digital Trainee !!!!
Sumit Ambadasrao Borde
Such a great experience.I learned all modules which was totally practical and got a job as well. Thank you Prashant Sir,Shruti Madam,Aniket Sir and last but in the least most favorite Mr.Rahul Sir. If anyone in searching or join to Digital marketing field I would highly recommend you people for Digital trainee. Thank you !!!
Anurag Upadhyay
The best place for learning Digital Marketing !! They teach you all the things from the scratch and everything practically. I would really like to thank all teachers especially Shurti Maam. Every doubt is cleared now and we can move forward with so much of confidence. Well guys i recommend u, if u need to learn please give chance to digital trainee.
Roshan Khachare
Digital Trainee is Best in Pune. Teaching quality is best and most important fees less than other Training Institute.
Madhavi Nagargoje
Good Platform to learn Digital Marketing. Good helping staff. Providing practical knowledge and give personal attention to every student. Good environment.Over all good.
Avinash Jadhav
Digital Trainee is an Excellent Digital Marketing Institute. Familier atmosphere, Experienced Teaching Staff, Personal attention on every student and clear concept practically. Turning Point Of Life. Thank You Digital Trainee.
Mahuri Patil
Digital Trainee is the best place to build your career in Digital Marketing and to grow your business in Digital Marketing. I have completed my Digital Marketing Certification Course successfully in Digital Trainee and placed in company. I had great experience. Thank You Digital Trainee.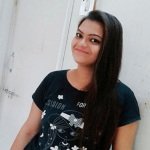 Ayurshi Sagane
"I am pursuing my Digital Marketing Training from this institute. By reference, I joined Digital Trainee. The trainer explained every concept Practically with real-time examples with many case studies. And We are all working on our own website that is the best part I am doing here right now." Thank u Trainers and other employees for your guidance. Thanks a lot for such good training. I recommend all to join Digital Trainee.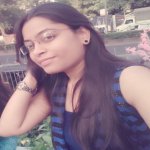 Pooja Manke
Excellent Institute... trainers are really good.I personally recommend all to join and gain knowledge of Digital Marketing. best Digital Mmarketing training institute in pune.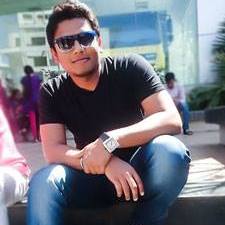 Sagar Pashilkar
Digital Trainee is the best Digital Marketing Institute. Practical Knowledge & Experience on live project is one of the great thing of Digital Trainee. Good faculty. Perfect Institute for learning Digital Marketing in Pune

Swati Borse
This is best institute in pune for Digital Marketing. Very appropriate training sessions. Everything is practical here That's what I like most. Placement assistance is very good. I recommend you to join Digital Trainee.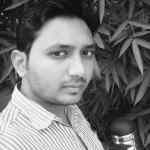 Shivraj Bondge
Great learning experience. the hands-on live project makes you perfect to grab job opportunity in digital marketing industry. Worth teaching & practical session by Prashant sir. I would like to say thanks to Prashant sir and team digital trainee.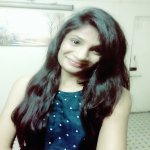 Prajakta Joshi
Excellent Digital MarketingTraining. Best Institute for Practical Knowledge of digital Marketing and Experience on live projects is the plus point of Digital Trainee. Keep It Up.

Aditya Karande
It was an amazing experience acquiring skill and knowledge in digital trainee. I am thankful to all the staff and specially Prashant Kadukar Sir for giving me practical as well as theoretical knowledge about digital Marketing.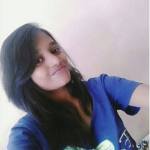 Vaidehi Gaikwad
Best training provide can acquire core knowledge of tools. Best staff. Once suerly take experience here. With friendly environment.

Sujit Modhe
I must say this institute is one of the best digital marketing training center in pune. Staff is excellent. They give attention to each and every student. Those who are looking for a job in digital marketing and those who want to explore their business through inbound marketing, feel free to get training from here.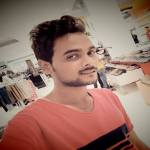 Pratik Badole
A digital trainee is the Best way to learn about digital marketing, not only learn but also getting a good experience of live project, work and exciting task for developing knowledge. and it also the best way to get a professional job in any company.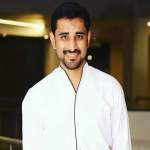 Aditya Gadiya
Good learning experience and Faculty ( Rahul Sir) is excellent. Even though I am a fresher the faculty is making me understood all the concepts very indepth. Very good institute. The management is very friendly and always motivate us to practice more. Nothing compares to The coaching Institute. Vibrant. Passionate. High standards. Leaders. Benchmarking excellence. Supportive. Got your back. Thriving. Encouraging growth. Fun. Laughter. As I said, its like nothing else. You'll never be the same or look at another workplace the same. It is sublime and so welcoming. You become part of a family that serves not only you, but others, colleagues and the whole community. It's awesomeness! Show Less

Tejaswini Kagade
Digital Trainee is best practical knowledge training institute. Personal attention to every student.Placement assistance is very good. This institute is very good option for those ho are looking for a career in digital marketing.
Deepak Ambegaonkar
I came to know about digital trainee through basic SEO result. They have used good SEO techniques to their website, so they have proven their experience of digital marketing. Technical Knowledge in practical way is good. I must recommend this institute to future digital marketer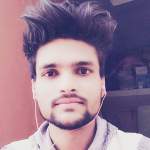 Vilas Upase
Good place to nuture your skill in digital marketing. Great teaching environment. And only 12 student one batch which makes them to focus on each and every individual student. Digital trainee is one the best institute for digital marketing.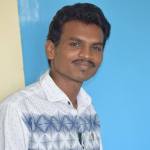 Sarang Hingolikar
in the last week- Best Practical Digital Marketing Institute in Pune. I never see something before in pune. ....Thanks Digital Marketing..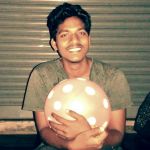 Sunil Gupta
Digital trainee is the best Institute for digital marketing. I had done my MBA in marketing and but i wanted to implement my marketing skills in the different way, as the digital media was just booming. So I thought why not go for digital marketing and started searching for digital marketing institutes in Pune. I found that this Digital Trainee is the best institute as they had good faculties, teaching was great and batches were limited which was good. They used to provide practical knowledge And only 12 candidates in one batch so it is really helpful to focus on individuals.Thanks Digital Trainee.

Midhun G Nair
Hi Everyone I joined digital trainee on March since last month i attend every class. I don't know nothing about Digital Marketing as I attended here, slowly get my confidence high as of now I am sure that I can do digital marketing individually because of live project session.

Priyanka Javare
I have started training with Digital Trainee in Month of Feb. It was fun learning at Digital Trainee. I learn a lot about digital marketing, How to show our business to the users, how we can promote our business through social media. I have gone through live practical sessions, which was very helpful for me. The sessions was full of interaction, they covers all the topics related to digital marketing. Thank you Prashant sir, the way he teach, it was amazing. He is excellent in coaching. Digital trainee not only teaches how to use tools but it give knowledge about strategy planning and proper implementation.

Ankit Ranpise
I got 3 offer from different companies in Pune. I heartily Thanks digital trainee to give me a such a amazing practical training on live project. The best part is hands on experience on each and every module of digital marketing. Honestly from the bottom of my heart digital trainee is the right place to learn Digital marketing and enhance your knowledge.

Priyadarsini Mohanty
Before I joined the Digital Marketing Course, I wasn't very sure what "Digital Marketing" meant. But later I understood the clear career idea. Classes are kept interactive and interesting all day. Great sessions by Prashant Sir.I am satisfied with this course because I think, I couldn't have gained this much practical knowledge. I recommend to others join Digital Trainee for better future. Thank you once again.

Aishwarya Thorat
Best coaching institute for Digital Marketing which focuses on practical work as well theory and teaching method is friendly and easy to understand.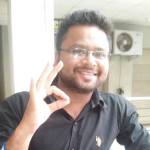 Shrey Telang
Digital trainee is a good place to be with practical digital trainee. It covers each and every topic briefly.... Good support.... Helping nature.... And will help you to become a good Marketer.

Niraj Kawale
You can get all you want is here... I enjoyed learning digital marketing here... I would definitely recommend others to join... Special thanks to Prashant Sir who put lot of efforts to teach students.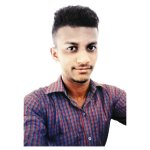 Bhavesh Patil
Digital trainee is the best training institute.If any one intrested to work on live projects & get the knowdlege then u need to join this institute. join & get shure result. Here you can learn and grow with the excellent staff and trmendious knowledge. Digital Trainee was the best experience of my life.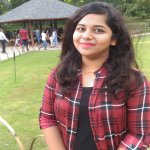 Amruta Bhore
Good Platform to nurture your Knowledge. This is the best place to boost your career with very much coperating staff with practical base knowledge. Thank you Prashant sir & Shruti mam to support me and grow .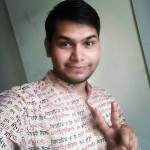 Satish Gopal
Awesome institute. Had a wonderful experienced learning digital marketing. Every small details was well explained by Prashant sir and he made sure the only when the concepts of the topic are clear, then only he would move on to the next. Thank you sir.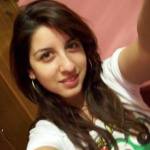 Shreya Purohit
The things i learned here is very much better and helpful in my career prospective each topic teaches here practically, only 12 candidates in one batch, very comfortable & friendly environment. I must recommend you to join Digital Trainee. Thank you! For Digital Marketing The only Digital Trainee.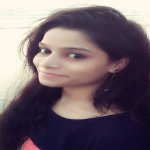 Usha Ronge
Best Institute for Digital Marketing. More Practical knowledge is given.We get a lot of experience and is useful for our career.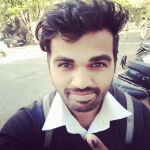 Shankar Dange
Best place to learn not only ... ractical knowledge of digital marketing. Limited students in one batch makes things more eaiser here bcz it gives personal attention of staff towards us. I suggest to join this institute for the bright future .