Our Practical Courses
Digital Marketing training includes SEO, SMO/SMM, SEM, Email Marketing, Online Reputation Management, Affiliate Marketing, Google Adsense etc. We offer these all course in four section 1. Complete Digital Marketing, 2. In-depth Advanced SEO Training, 3. In depth SMO/SMM Training, 4. Practical Google Adwords(SEM) Training

Complete Digital Marketing Training
In that we cover all the digital Marketing aspects Like SEO, SMO/SMM, Google Adwords (SEM), Email Marketing, Affiliate
In-depth Advanced SEO Training
In that we cover each and every topic of SEO in-depth. Right from basic to advanced SEO - How search engine works to Schema

Advanced SEM - (PPC) Training
In that we cover all the Campaign in Google adwords practically like Search campaign, display, video etc.

Social Media Optimization Training
How to promote business and make a brand through facebook, instagram, twitter, Linkedin, Google Plus, Pinterest


Social Media Marketing Training
Effective Paid Marketing on Facebook, twitter, Linkedin, instagram, Google plus, Pinterest. Check out Syllabus



Google Adsense & Affiliate Marketing

How to make money online through website and blog? How to apply for Google adsense and affiliate Marketing



Boost Your Existing
Career
Not able to crack interview? Those who already working in Digital marketing field and want to rise salary



Corporate Digital
Training
We come to your location. Complete digital Marketing strategy Like SEO, SMO/SMM, Google Adwords (SEM), Email Etc


Practical Digital Marketing Courses
for Professional, Experience and Jobseeker
In that we cover all the digital Marketing aspects Like SEO, SMO/SMM, Google Adwords (SEM), Email Marketing, Affiliate
Digital Trainee Success Story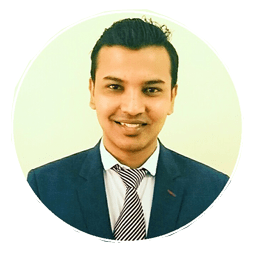 Prashant Kadukar – Founder and CEO at Digitize Brand
Prashant is MIT alumni with 5+ years experience in Internet Marketing / Display Advertising, Strategic Planning, Search Engine / Social Media Marketing, E-commerce Strategy, Conversion Optimization, and Product Development. He also advises a number of startups on Strategy and Growth. He specializes in the strategizing, designing and implementation of digital marketing plans and campaigns. He has worked with 100+ International and Domestic Clients.
Our Batches
In-Class Training
Sunday Batch
Weekend Batch
Evening Batch
100% Job Support
Guaranteed Internship
Life Time Learning Support
Google Certification
100% Practical & Live Project Assignment
Industry Expert Training
Our Recent Trained Expert Digital Marketers
We have successfully Trained over 1000+ Candidates in digital Marketing. Right Now they are working with leading companies in India

Midhun G Nair
Hi Everyone I joined digital trainee on March since last month i attend every class. I don't know nothing about Digital Marketing as I attended here, slowly get my confidence high as of now I am sure that I can do digital marketing individually because of live project session.

Priyanka Javare
I am started training with Digital Trainee in Month of Feb. It was fun learning at Digital Trainee. I learn a lot about digital marketing, How to show our business to the users, how we can promote our business through social media. I have gone through live practical sessions, which was very helpful for me. The sessions was full of interaction, they covers all the topics related to digital marketing. Thank you Prashant sir, the way he teach, it was amazing. He is excellent in coaching. Digital trainee not only teaches how to use tools but it give knowledge about strategy planning and proper implementation.
Ankit Ranpise
I got 3 offer from different companies in Pune. I heartily Thanks digital trainee to give me a such a amazing practical training on live project. The best part is hands on experience on each and every module of digital marketing. Honestly from the bottom of my heart digital trainee is the right place to learn Digital marketing and enhance your knowledge.

Priyadarsini Mohanty
Before I joined the Digital Marketing Course, I wasn't very sure what "Digital Marketing" meant. But later I understood the clear career idea. Classes are kept interactive and interesting all day. Great sessions by Prashant Sir.I am satisfied with this course because I think, I couldn't have gained this much practical knowledge. I recommend to others join Digital Trainee for better future. Thank you once again.
Aishwarya Thorat
Best coaching institute for Digital Marketing which focuses on practical work as well theory and teaching method is friendly and easy to understand.

Niraj Kawale
You can get all you want is here... I enjoyed learning digital marketing here... I would definitely recommend others to join... Special thanks to Prashant Sir who put lot of efforts to teach students.